Concert with
Russian National Orchestra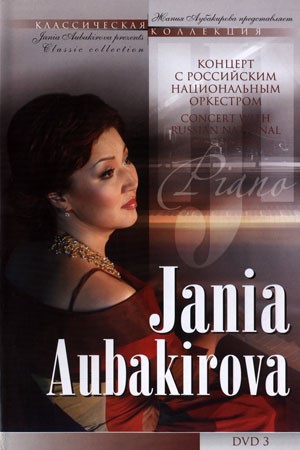 About Rachmaninoff
In music by Rachmaninoff there is a melancholy, any pressing intonation, which unites Russian, slavic culture with East. His world - between two these cultures. Not casually in his intonations there are increased seconds, sixth low steps. In Rahmaninov it is important not to go to far, it is important to save feeling of a measure. The slightest exaggeration kills both invoice, and melody, and sounding. It is especially difficult to be kept, when intonations and the invoice provokes you on flood of feelings. It is important to save bravery and restraint (as well as at Chopin).
About the Third concert
From all piano concerts of Rahmaninov Third - most "piano". Complex under the invoice, practically unrealizable if to concern to technology from the point of view of the physical or mechanical laws. But if to rise above this level of a reality, and to see on the part of power and spiritual opportunities, the technical difficulties become overcome, there is an access to " to the basic source " both contents, and engineering, and emotional filling, begins clearly to be looked through structure, the design, form, begins "to flicker" deep sense.
About the Second concert of Tles Kazhgaliev
The most thin episode in a concert is before соло a piano in a collateral party - juicy score, shrill national colour lifting deep unconscious call of blood,closeness . It as a smell of steppe, taste кумыса, pressing feeling of native ground. And when it соло of an orchestra sounds in execution Russian national, are amazed to opportunities of musical intonation to pass without any words sense and force of universal values.
The piano advantages of the invoice by Kazhgaliev allow not simply to hear music, but literally to see it. Probably, in it Tles continues high ancient traditions tool masterly performance of the Kazakhs - unsurpassed soloists - improvisators addressing attention not only to the internal contents, but also on the external form of expression, when music becomes certain sincretic by action.
About Alexander Sladkovski
Аlexander Sladkovski - one of the members of conductor's board of the Russian National Orchestra, talented and perspective, bright and charismatic. Аlexander is complete of ideas and projects, which would be interesting for realizing. During an accounting anniversary concert of a conservatory in Аstana Аlexander the brilliant conductor, but also skilled organizer, thin psychologist, reliable partner has revealed not only as.