Concert at Gaveau Music Hall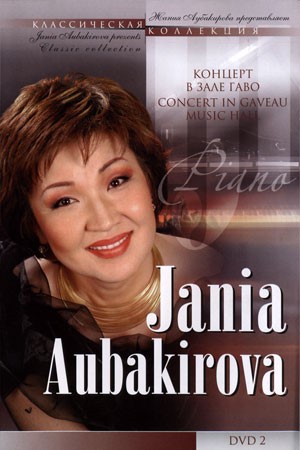 Content
Bach-Busoni: Chaconne d-moll
Schumman: Symphonic etudes
Brahms: Variations on Paganini's theme
Chopin: Sonata №3, h-moll
Mendygaliyev: Poem about dombra
About Chaconne
In work above such product as Chaconne you feel rare feeling of passion, being obsessed, it begins to come in dream, to sound, when you are engaged in something by another, begins "to torment". Playing this product, I as if receive "protection" in life. It forever becomes the friend and teacher.
About Symphonic etudes
When I play piano variations by Schumman, feel myself as the real conductor, under which hands - opportunity of a symphonic orchestra. The tremendous figurative world, caleidoscopic change of moods refined invoice - provoke, intrigue, bewitch. Despite of set of the drama moments and tragical intonations, at Shuman always there is an imperceptible sensation " allmighty of the child " - the game beginning is so brightly expressed.
About Brahms
For Brahms it is possible without superfluous means, without going piano of shine, special piano of pleasures from the invoice to speak about the most important. I would like to think, that, probably, for me Brahms's type of pianism - with his invoice, his reactions, his intonations.
About Variations on a theme Paganini
Variations on a theme Paganini - product of the best technological complexity. But under external virtuosity are hidden layers of the intangible worlds, game of light and shadow, dramatic nature of intonation, "demonism" of the invoice.
About Chopin
Chopin is always very fragile, not for large mass, his music as though addresses to everyone sitting in a hall. Not casually on concerts of Chopin there is such tremendous silence. And the fingers at performance of his music should be always easy and, simultaneously, deep, intense, sensitive.
About sоnаta h- moll
There is before this music piety, an especial respect and understanding, that she - for centuries, that is not necessary to hurry up to play, it is necessary to be prepared for meeting with her. Sonata h-moll - encyclopedia of life of world spirit.